Martina Coccia
Psychologue à Bordeaux
Parcours professionnel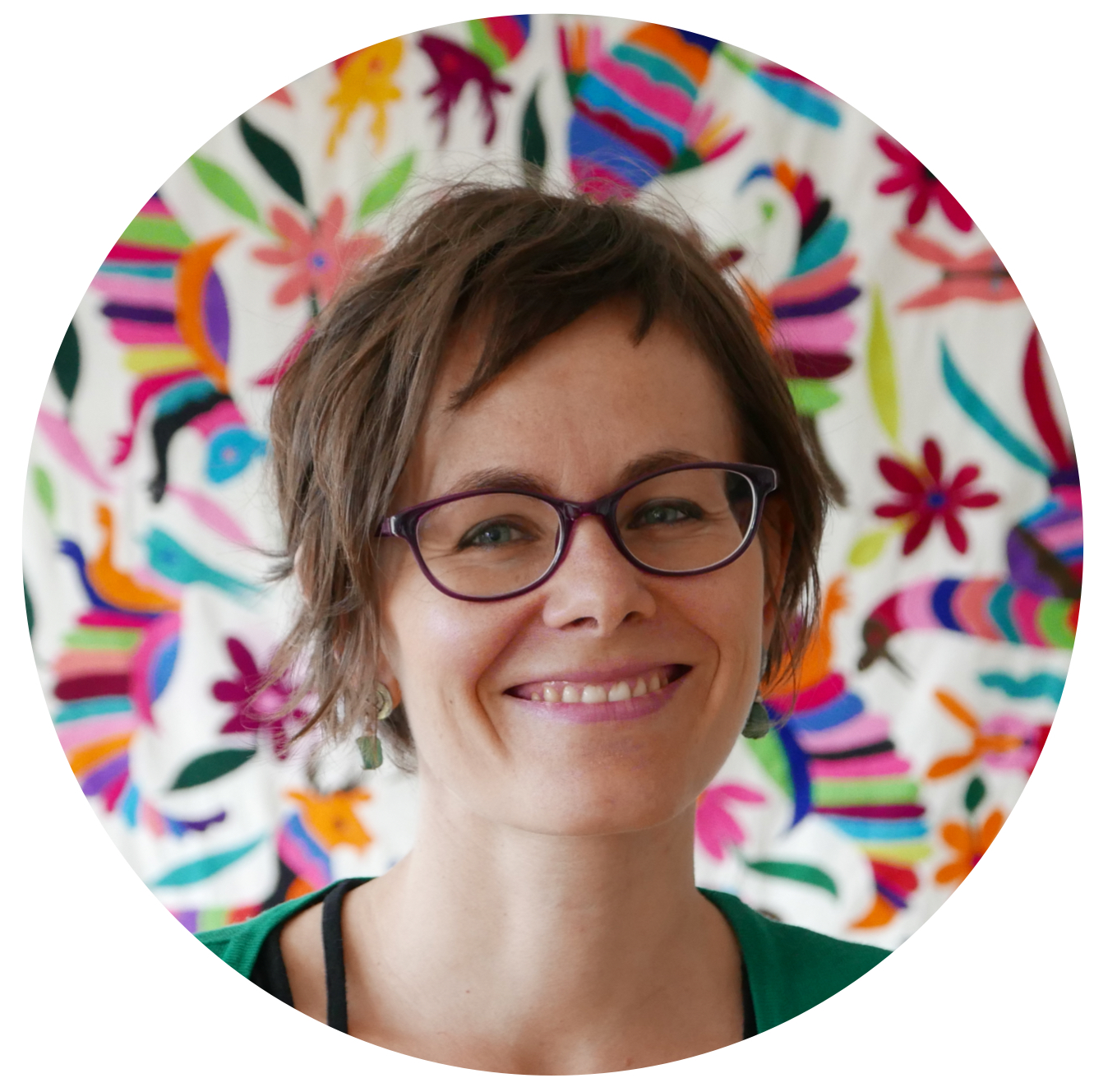 Titulaire d'un Master 2 en psychologie clinique du développement, je me suis formée et j'ai exercé dans plusieurs pays : l'Italie, mon pays d'origine, puis l'Espagne, l'Écosse et la France.
J'ai eu la chance d'étudier au sein des universités « La Sapienza » de Rome, de « la Complutense » de Madrid et de celle d'Édimbourg. En 2016, j'ai obtenu un diplôme universitaire en psychothérapie à médiation artistique à l'Université de Paris V Descartes. En 2021 j'ai obtenu le niveau 1 en thérapie ICV (Intégration du cycle de vie) auprès de l'Institut Double Helice de Paris. Plus récemment (2022) j'ai terminé un cursus de 4 ans de formation en psychothérapie systémique de couple et de famille auprès de l'ID'ES de Bordeaux.
J'ai travaillé dans de nombreux cadres institutionnels, notamment dans le domaine associatif, mais aussi dans des établissements scolaires et en psychiatrie. Mes postes m'ont amenée à intervenir auprès d'un large éventail de publics : migrants, familles, enfants, adolescents, handicapés physiques, adultes psychotiques, mais aussi femmes victimes de violence et personnes âgées.
Installée à Bordeaux depuis octobre 2014, j'interviens principalement en cabinet. J'exerce aussi en réseau avec d'autres professionnels, associations et institutions locales.
Training and working experience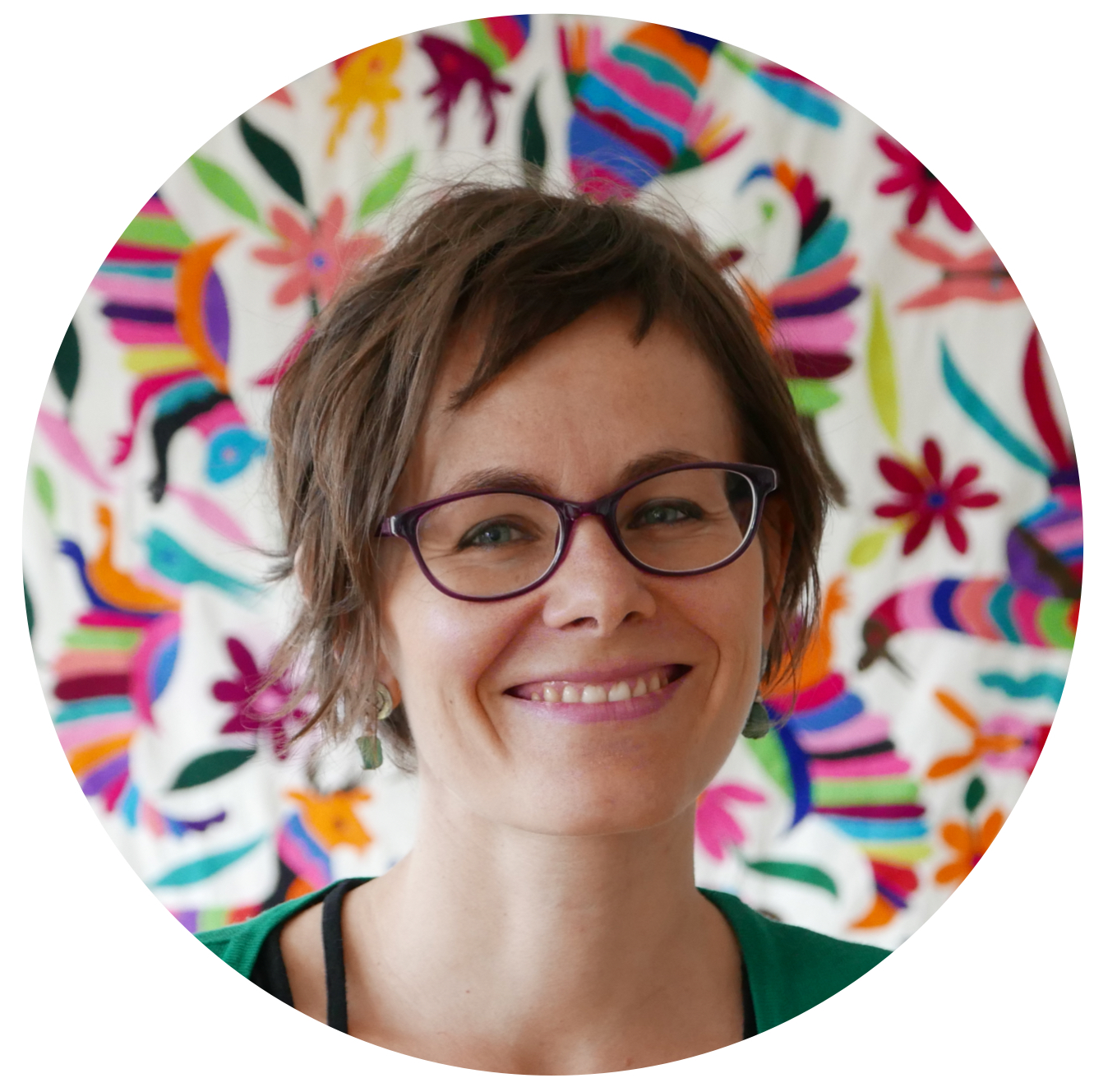 MSc in clinical and child and adolescent psychology, I trained and worked in several countries: Italy, my birth country, then Spain, Scotland and finally France.
I had the chance to study at the following universities: Rome's "La Sapienza", Madrid's "La Complutense", as well Edinburgh University. in 2016 I've been awarded a Diplôme Universitaire in art-therapy at Paris V University. In 2021 I obtained the level 1 qualification in ICV (Intégration du Cycle de Vie) at the Double Hélice Institut of Paris. More recently (2022) I completed a 4 years training in couple and family psychotherapy at the ID'ES institut of Bordeaux.
I have worked in a number of institutional settings, mostly for the voluntary sector, but also in schools and in psychiatric day-care centres. These positions have enabled me to support a wide range of publics: migrants, families, children, teenagers, disabled people, psychotic adults, women survivors of violence and the elderly.
Based in Bordeaux since October 2014, I work for the most part in my therapist office and in partnership with a number of professionals, associations and local institutions.
Trayectoria profesional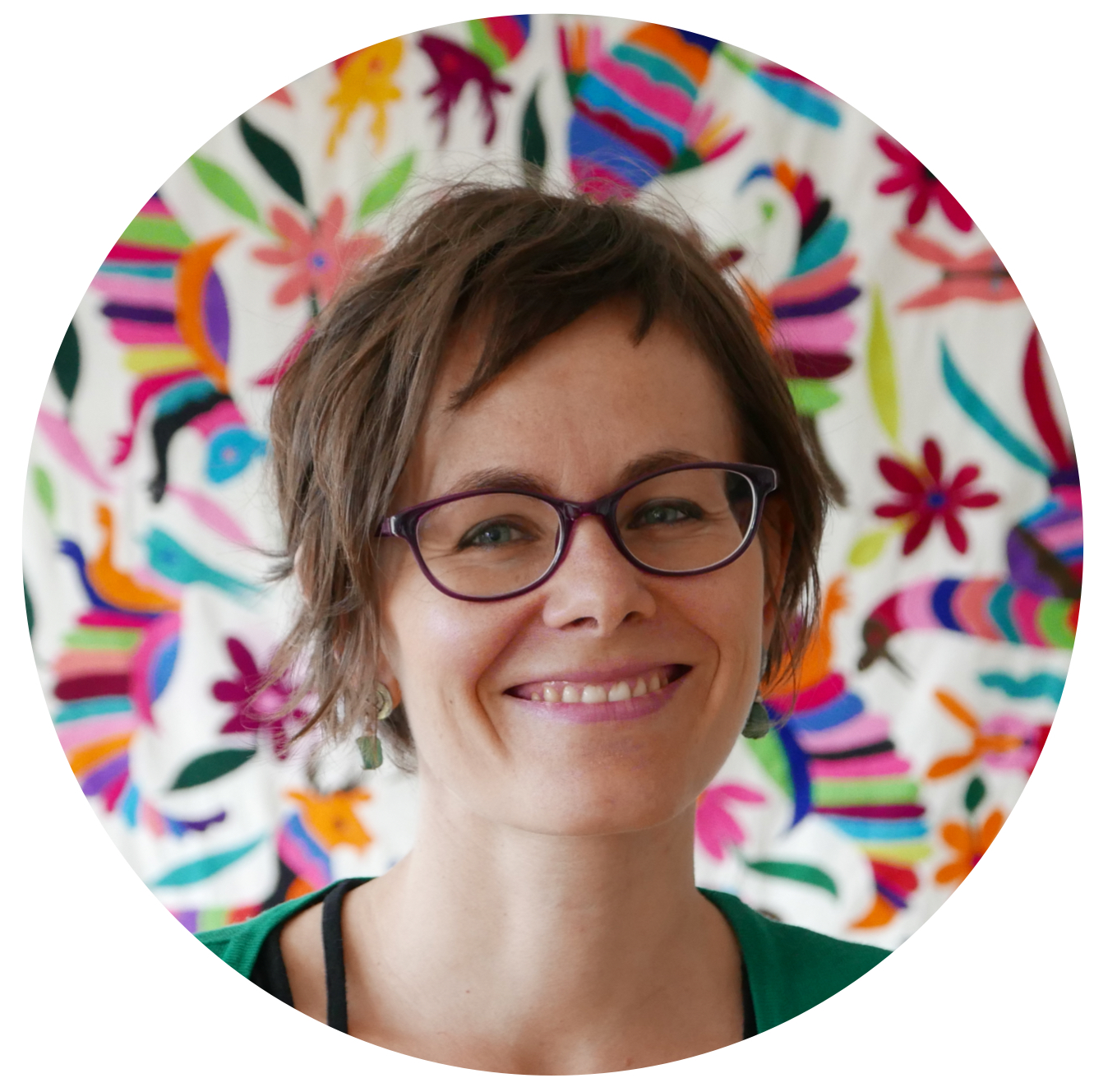 Obtuve el título de máster avanzado en psicología clínica evolutiva y trabajé como psicóloga clínica en varios países: Italia (mi país de origen), España, Escocia, y, ahora, Francia.
Cursé estudios en la Universidad La Sapienza de Roma, la Universidad Complutense de Madrid, y en la Universidad de Edimburgo. En 2016 obtuve un diploma universitario en psicoterapia a través del arte en la universidad Paris V Descartes. En 2021 obtuve el nivel 1 en terapia ICV (Intégration du Cycle de Vie) en el Instituto Double Helice de Paris. Recientemente (2022) finalice un ciclo de 4 años de formación en terapia sistémica de pareja y de familia en el ID'ES de Bordeaux.
He trabajado en contextos institucionales variados, sobre todo en asociaciones, pero también en institutos escolares y en psiquiatría. Mis puestos me han llevado a trabajar con un amplio abanico de pacientes: migrantes, familias, niños, adolescentes, personas con discapacidades físicas, adultos psicóticos, mujeres víctimas de violencia y ancianos.
Desde octubre de 2014 trabajo principalmente en mi estudio a Bordeaux y colaboro con unos cuantos profesionales, asociaciones y instituciones del sector médico-social local
Percorso professionale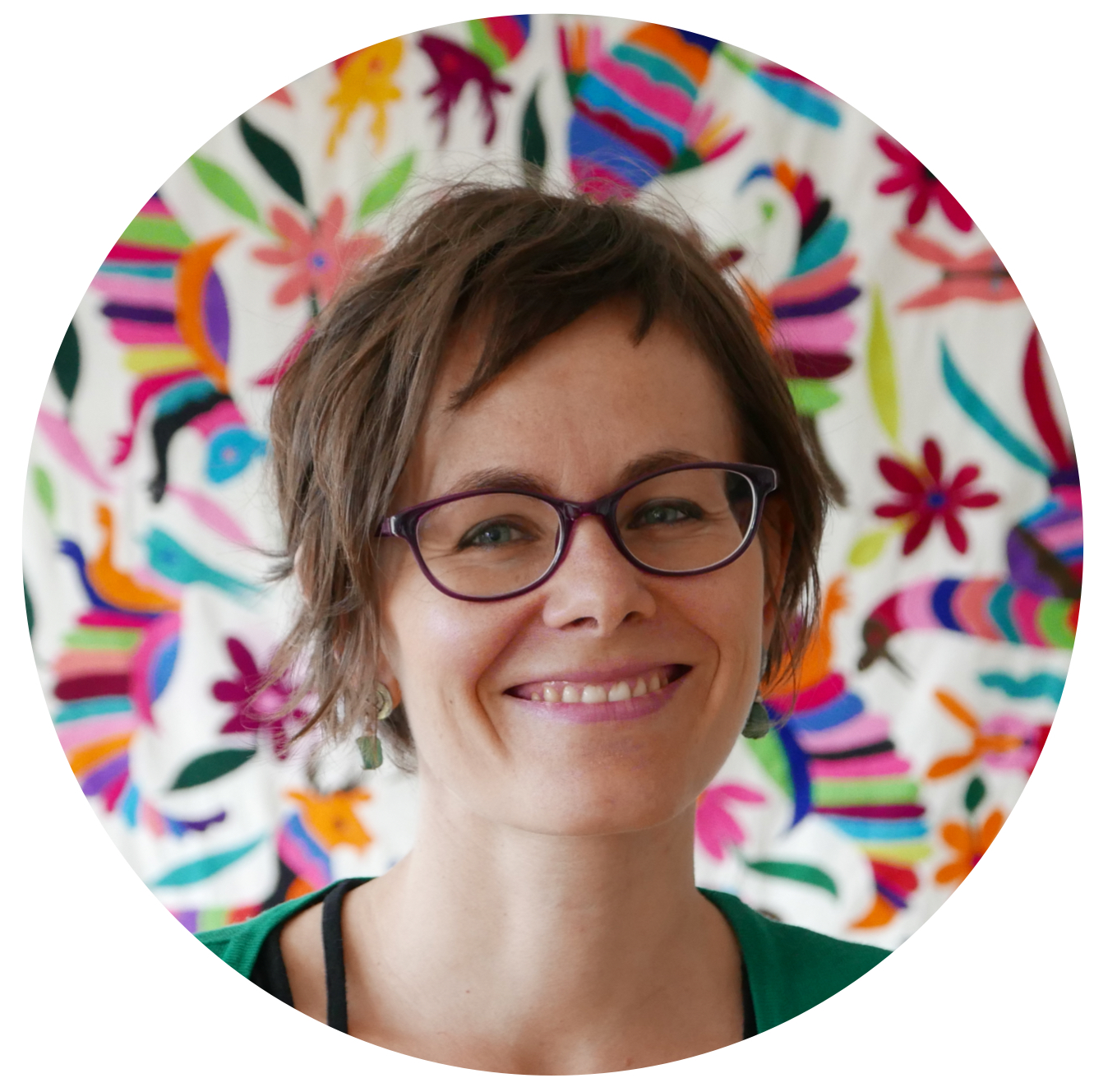 Titolare di un master di secondo livello in psicologia clinica dello sviluppo, mi sono formata e ho esercitato come psicologa in diversi paesi: Italia, il mio paese natale, Spagna, Scozia e infine Francia.
Ho avuto l'opportunità di studiare presso le università di Roma, "La Sapienza", di Madrid "La Complutense", e presso l'università di Edinburgo. Nel 2016, ho ottenuto un diploma universitario in psicoterapia a mediazione artistica all'Università di Parigi V Descartes. Nel 2021 ho ottenuto il livello 1 in terapia ICV (Intégration du Cycle de Vie) presso l'istituto Double Hélice di Parigi. Più di recente (2022) ho terminato un ciclo di quattro anni di specializzazione in terapia sistemica di coppia e di famiglia presso l'ID'ES di Bordeaux.
Ho lavorato in svariati contesti istituzionali, soprattutto nel settore associativo, ma anche presso diversi istituti scolastici e in psichiatria. I miei incarichi mi hanno portato a intervenire con un ampio ventaglio di utenti: migranti, famiglie, bambini, adolescenti, disabili fisici e mentali, adulti psicotici ma anche donne vittime di violenza e persone anziane.
A Bordeaux dal 2014, lavoro principalmente come psicoterapeuta in studio e collaboro con diversi professionisti, associazioni e istituzioni del settore medico-sociale locale.
Pratique clinique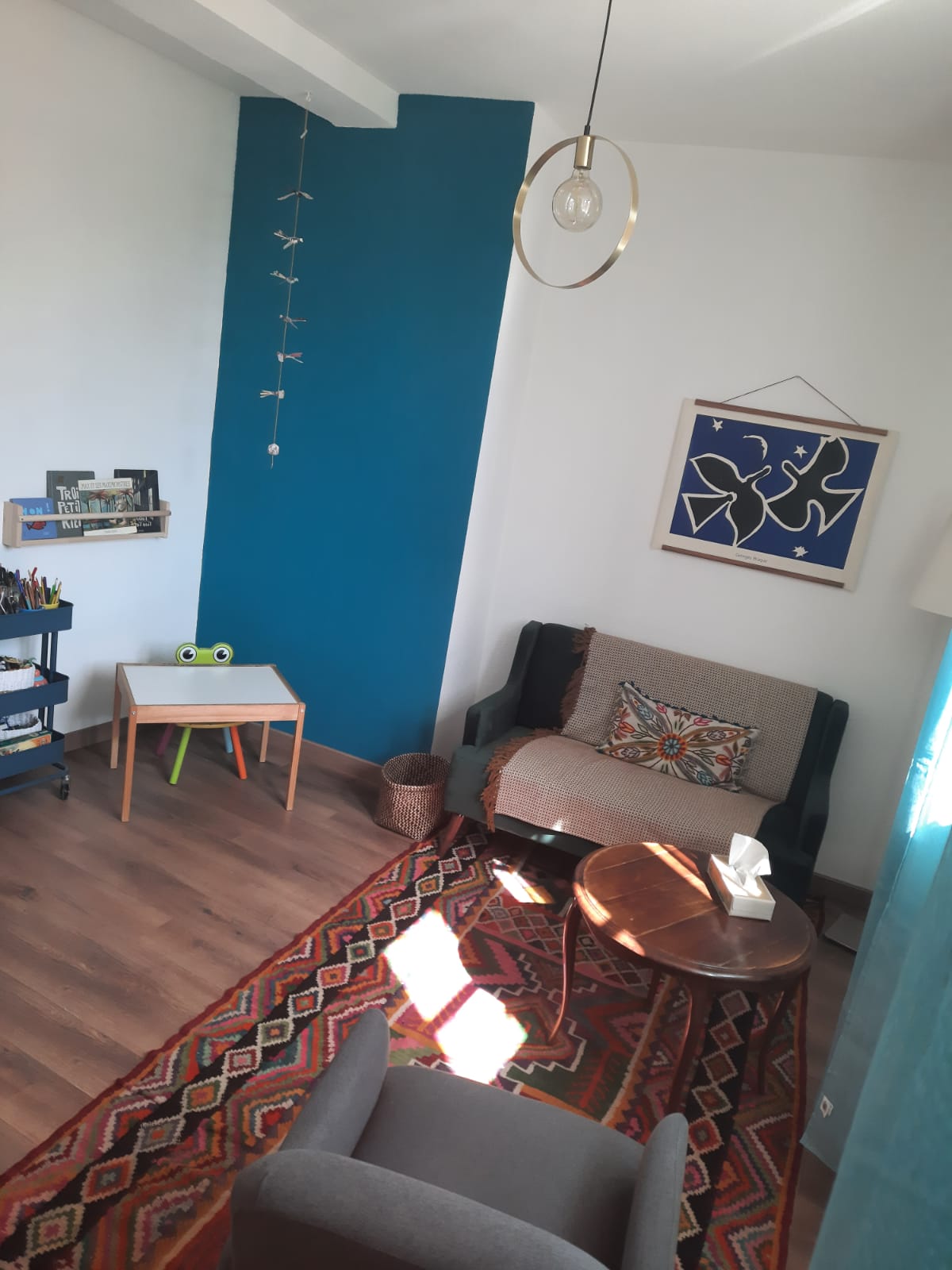 J'accueille dans mon cabinet les adultes, les enfants et les adolescents.
En fonction de la demande thérapeutique ainsi que de mes hypothèses de travail, je peux proposer aux adultes ou aux adolescentes un suivi en setting individuel ou en famille. Quant aux suivis pour les enfants, j'encourage leurs parents à être présents pendant la première, voir deuxième consultation. Cela me permet de mieux comprendre l'histoire de l'enfant afin de pouvoir mieux l'aider.
Les premières séances me permettent de faire le point, d'écouter la demande et de convenir quel type d'entretien il est souhaitable de mettre en place et à quel rythme. C'est alors que pourra être décidé conjointement d'entreprendre ou non un travail. Une fois les modalités définies, il est important de les respecter tout en restant flexibles.
C'est pour cette raison que je demande à mes patients d'être investi dans la prise en charge : je m'engage à être disponible, bienveillant, à l'écoute pour accompagner au mieux le patient dans une dynamique d'avancement personnel. Le patient, de son côté, se rend disponible pour permettre cette évolution.
Sans la volonté d'avancer et de faire le nécessaire, même si cela est parfois difficile, le travail sera en fait très compliqué, voire voué à l'échec.
Faire sentir mes patients le plus à l'aise possible dans l'espace thérapeutique est une dimension importante de mon travail. C'est pourquoi au-delà du français, les consultations et les suivis thérapeutiques peuvent aussi être menés en italien, espagnol ou anglais. L'idée est que le setting thérapeutique favorise l'expression de soi de la façon la plus fluide possible.
Parmi mes référents théoriques: la théorie de l'attachement et les travaux de John Bowlby, Carl Gustav Jung, Daniel Stern; les écrits des systémiciens de l'école de Milan de Mara Selvini-Palazzoli e Stefano Cirillo ainsi que David Neuberger, Philippe Caillé, Jean-Paul Mugnier e Guy Ausloos.
J'accorde une place importante à la dimension inconsciente du travail thérapeutique. Je me sers de la libre association, de l'analyse des rêves, mais aussi du génogramme systémique et des objets flottants de P. Caillé et Y. Rey. Lorsque j'accompagne des enfants, je conçois le jeu et le dessin comme des outils thérapeutiques aptes à favoriser l'échange et l'expression des ressentis psychiques.
Cependant je fais de mon mieux pour m'adapter en fonction de la demande et des patients. A cette fin, il m'arrive d'associer différentes techniques en utilisant les apports et outils qui me semblent les plus intéressants et adaptés pour chaque personne.
Clinical practice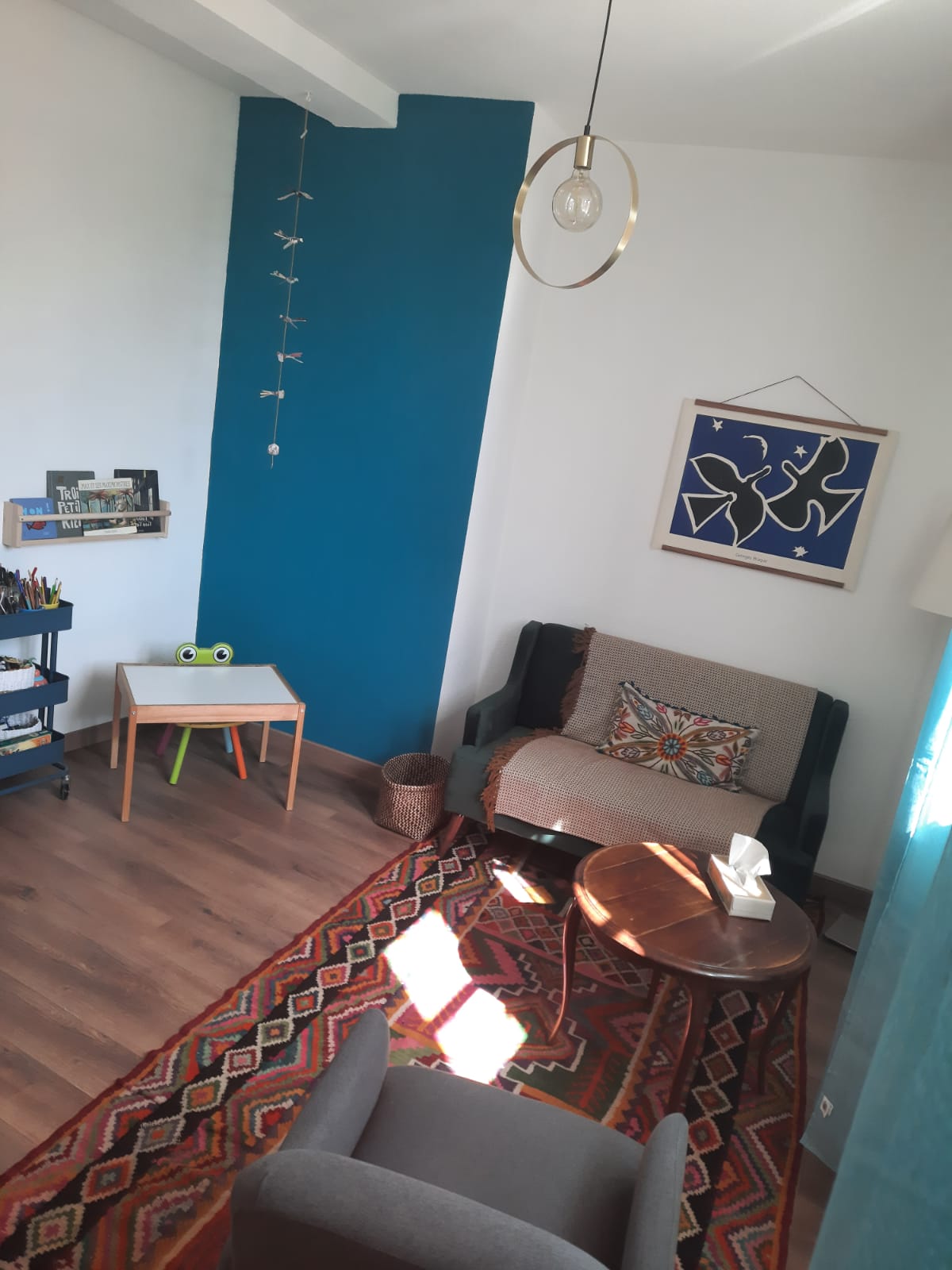 I welcome adults, children and teenagers to my therapist office. I meet adults and teenagers on a one-to-one basis or in family, depending on their needs as well on my therapeutic hypotheses.
I encourage the parents of children and adolescents to be present during the first, and sometimes second consultation. This enables me to retrace the child or adolescent's life story so that I can provide him/her with the best type of support.
During the first consultations I review the situation, while listening to the type of help that is being requested. It is only at this point that an agreement can be reached on what kind of session would be best to employ and at what frequency.
Once an arrangement is agreed by both parties it is important that it is respected, although some flexibility is always available. This is why I ask patients to engage themselves fully in the therapeutic journey they are embarking on. I offer to be available and attentive so as to accompany the patient towards a dynamic of self-advancement and growth. The patient, on his part, makes himself available so that this progression is possible.
Without a willingness by the patient to advance, even if that can sometimes be difficult for them, the work can end up being very complicated and may even become counterproductive.
Making my patients feel comfortable in the therapeutic setting is an important dimension of my work. This is why consultations and therapies can be led, besides English, in French, Spanish or Italian. The idea is for the therapeutic space to enable self-expression in the smoothest way.
Amongst my main theoretical influences: the works on attachment theory by John Bowlby as well as Carl Gustav Jung and Daniel Stern's contributions; the systemic contributions of Mara Selvini-Palazzoli and Stefano Cirillo, Robert Neuberger, Philippe Caillé, Jean-Paul Meugnier and Guy Ausloos.
The unconscious, as well as the method of free associations and the analysis of dreams are important dimensions of my way of working. I also employ the systemic genogram as well as the floating objects of Y. Rey and P. Caillé.
With children I use play and drawing; this makes communication run smoother while offering them the chance of bringing their feelings and imagination in the therapeutic setting.
All the while I do my best to adapt my approach to a patient's particular needs by associating different techniques, and employing the tools I find to be the most suitable and interesting for every person.
Práctica clínica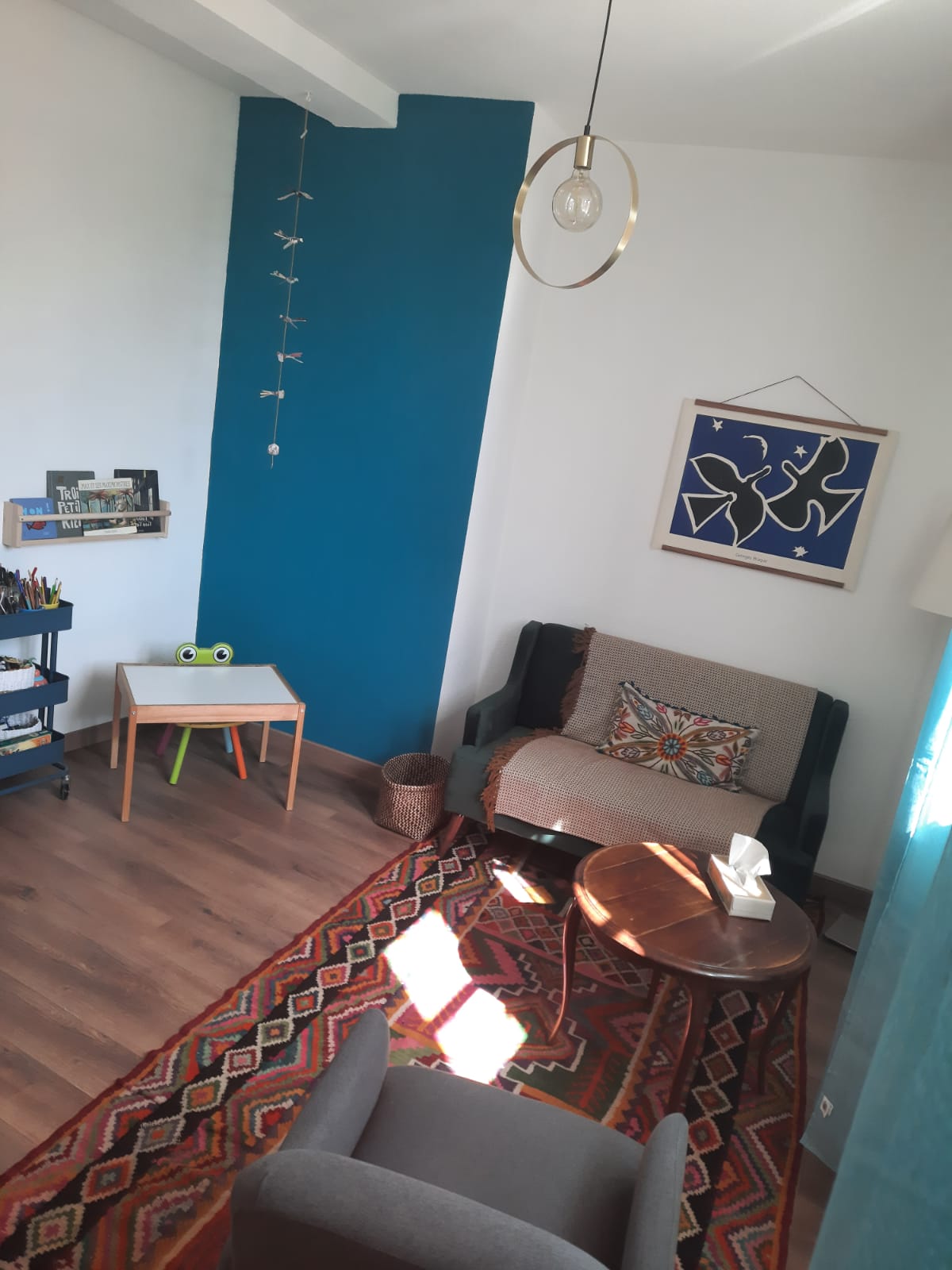 Recibo adultos, niños y adolescentes. Encuentro adultos y adolescentes en individual o en familia, en función de su demanda terapéutica y de mis hipótesis de trabajo. Sin embargo, en el caso de los niños, solicito la presencia de los padres en los dos primeros encuentros, para poder reconstruir la historia del niño y estar así en condiciones de proporcionarle la mejor ayuda.
Las primeras consultas me permiten obtener una síntesis de la situación actual, entender y analizar la demanda, y por fin llegar a un acuerdo respecto al tipo de acompañamiento que se quiere recibir, y a qué ritmo. Sólo en este punto se podrá decidir si emprender, o no, un camino psicoterapéutico.
Una vez establecidas las modalidades de acompañamiento es importante respetarlas aunque con algún margen de flexibilidad. Es por esto que pido a mis pacientes de comprometerse con el tratamiento psicoterapéutico: por mi parte me comprometo en poner todo mi empeño en estar disponible, en actitud de escucha del mundo interno y su reactualización en la relación terapéutica con el fin de acompañar cada persona en su dinámica de evolución personal. El paciente, por su parte, también debe estar bien predispuesto. Sin su empeño y voluntad de hacer lo necesario para llevar adelante el tratamiento, el trabajo terapéutico, lamentablemente, estaría condenado a fracasar.
Hacer que mis pacientes se sientan a su gusto en el espacio terapéutico es una dimensión importante de mi trabajo. Es por esto que las consultas y las terapias pueden realizarse no sólo en francés, sino también en castellano, italiano o inglés. La idea es que el marco terapéutico favorezca la comunicación, el intercambio y las manifestaciones de uno mismo de la forma más fluida posible. La utilización del idioma materno añade también precisión y contacto a la comunicación.
Forman parte de mi marco teórico: las teorías del apego de John Bowlby, Carl Gustav Jung, Daniel Stern et las contribuciones de los sistémicos-relacionales de la escuela de Milán de Mara Selvini-Palazzoli y Stefano Cirillo, de David Neuberger, Philippe Caillé, Jean-Paul Mugnier e Guy Ausloos.
El inconsciente, la técnica de la libre asociación así como el análisis de los sueños son dimensiones importantes de mi línea de trabajo. Utilizo a menudo también el genograma sistémico y los objetos flotantes de Y. Rey y P. Caillé. Con los niños me sirvo también del juego y del dibujo como medios terapéuticos capaces de facilitar la comunicación y la expresión del imaginario y de la vida psíquica.
El trabajo de comprensión del mundo interno me lleva a modular, integrar y asociar distintas técnicas en función de las situaciones de los pacientes; adaptando entonces las elecciones técnicas a la realidad del individuo.
Pratica clinica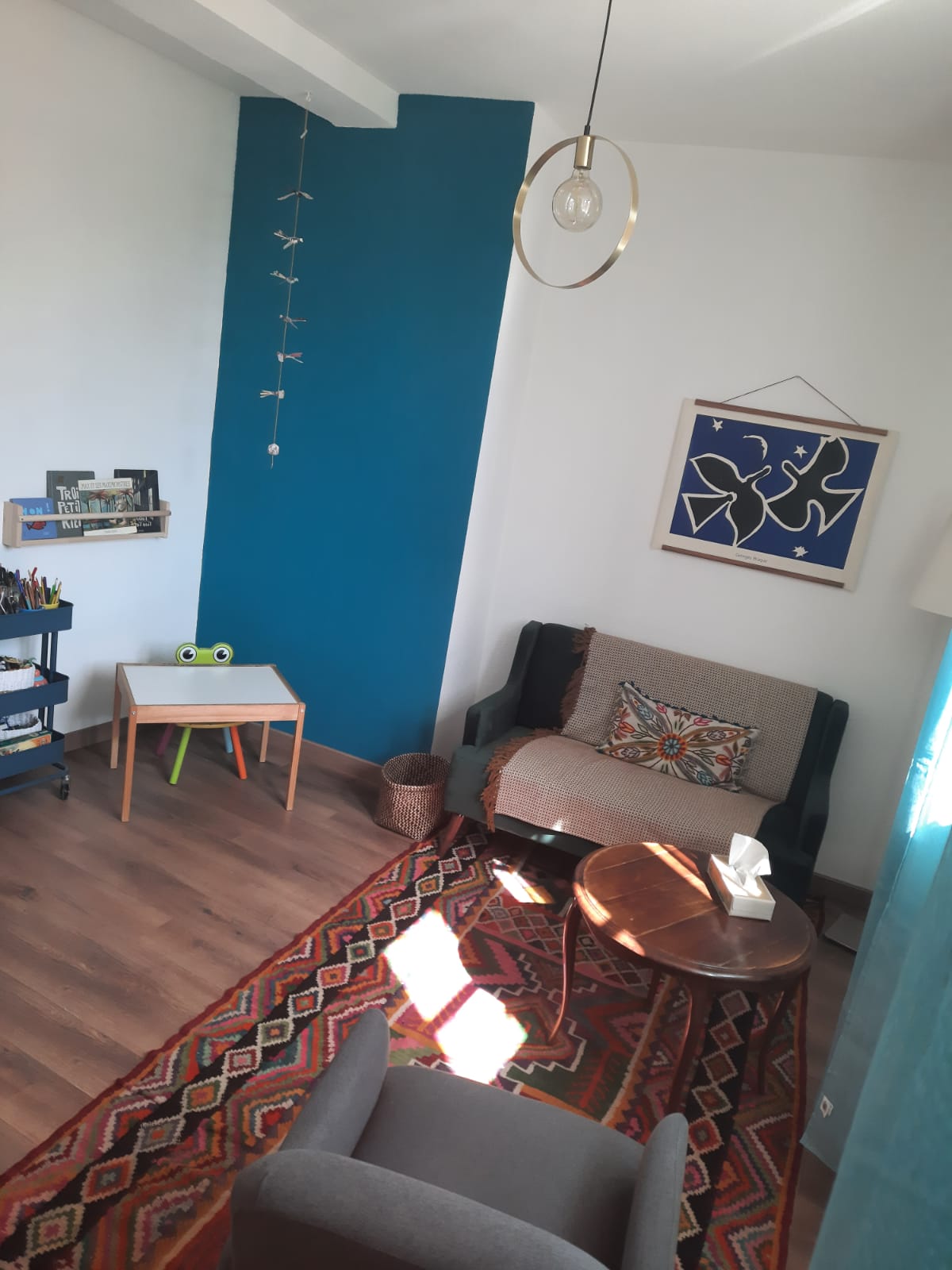 Ricevo in consultazione gli adulti, i bambini e gli adolescenti. In base alla domanda terapeutica e alle mie ipotesi di lavoro propongo agli adulti e agli adolescenti di venire in setting individuale o in famiglia.Incoraggio invece i genitori dei bambini ad essere presenti durante la prima, spesso seconda seduta. Questo mi permette di ricostruire la storia del bambino/a in questione per poter quindi aiutarlo/a al meglio.
Le prime consultazioni mi permettono di fare il punto della situazione, di ascoltare e analizzare la domanda ed infine di cercare un accordo rispetto al tipo di accompagnamento che si desidera ricevere e con quale ritmo.
Una volta stabilite le modalità di accompagnamento, è importante rispettarle, sempre restando in un'ottica di flessibilità. E' per questo motivo che chiedo ai miei pazienti di investire nel proprio percorso terapeutico: dal mio canto mi impegno ad essere disponibile, impegnata nell'ascolto del mondo interno, nel suo riattualizzarsi nella relazione terapeutica al fine di accompagnare al meglio ogni paziente in un'ottica di evoluzione individuale.
È necessario che il paziente, dal canto suo, si renda disponibile per permettere una tale evoluzione. Senza la volontà di progredire e di fare tutto il necessario, il lavoro terapeutico diviene complesso ed è, purtroppo, spesso destinato a fallire.
Far sentire i miei pazienti a loro agio all'interno dello spazio terapeutico è una delle dimensioni importanti del mio lavoro. E' per questa ragione che al di là che in francese, le consultazioni e le terapie possono essere realizzate in italiano, spagnolo o inglese. L'idea è che il setting terapeutico favorisca lo scambio e l'espressione di sé, nel modo più fluido possibile. L'uso della lingua materna consente inoltre una maggiore precisione e contatto nella comunicazione.
I miei riferimenti teorici sono: la teoria dell'attaccamento di John Bowlby, l'opera di Carl Gustav Jung e Daniel Stern, i lavori della scuola sistemico-relazionale della scuola milanese di Mara Selvini-Palazzoli e Stefano Cirillo, ma anche Robert Neuberger, Philippe Caillé, Jean-Paul Meugnier e Guy Ausloos.
L'inconscio, la tecnica della libera associazione così come l'analisi dei sogni sono delle dimensioni portanti del mio lavoro. Mi servo spesso anche del genogramma sistemico-relazionale e degli oggetti fluttuanti di P. Caillé e Y. Rey. Con i bambini poi utilizzo il gioco e il disegno come strumenti terapeutici adatti a facilitare la comunicazione e l'espressione dell'immaginario e della vita psichica.
Il lavoro di comprensione del mondo interno mi porta a modulare, integrare ed associare diverse tecniche in funzione della situazione dei pazienti ; adattando quindi le scelte tecniche alla realtà dell'individuo.
Psychologue clinicienne et psychothérapeute, j'accueille les adultes, les enfants et les adolescents dans mon cabinet situé au 26 rue des Allamandiers à Bordeaux, sur la place Saint Michel. Je réalise des consultations individuelles, familiales ou de couple.
Mon approche thérapeutique est multiculturel : au-delà du français les suivis peuvent également être réalisés en anglais, en italien, ou en espagnol.
Je reçois sur rendez-vous au 07 82 91 26 14
Psicologa clinica e psicoterapeuta ricevo gli adulti, i bambini e gli adolescenti nel mio studio al 26 rue des Allamandiers a Bordeaux, sulla piazza di Saint Michel. Ricevo in setting individuale, familiare o di coppia.
Il mio approccio terapeutico è multi-culturale: oltre che in francese le consulenze e le terapie possono infatti essere realizzate in italiano, spagnolo e inglese.
Ricevo su appuntamento: potete contattarmi allo 07 82 91 26 14.
Psicóloga clínica y psicoterapeuta, atiendo adultos, niños y adolescentes en mi consultorio en el barrio de Saint Michel: 26 rue des Allamandiers, Bordeaux. Hago consultas individuales, familiares o de pareja.
Mi enfoque terapéutico es multicultural: las consultas pueden llevarse a cabo no sólo en francés, sino también en español, inglés o italiano.
Para concertar una cita, por favor contactarme al 07 82 91 26 14.
Clinical psychologist and therapist, I welcome adults, children and teenagers to my office at 26 rue des Allamandiers, Bordeaux, at Saint Michel square. I do one-to-one, family and couple consultations.
My therapeutic approach is multicultural: besides French, consultations can be led in English, Spanish or Italian.
To request an appointment, contact me at 07 82 91 26 14.
Consulta individual, de una duración de 45 min, 60€
Consulta de pareja, de una duración de 60 min, 85€
Consulta familiar, de una duración de 1h 15min 95€
El pago se realiza en efectivo, por cheque o tarjeta una vez finalizada cada consulta.
A pedido, una factura puede serle provista por cada consulta hecha.
Séance individuelle, d'une durée de 45 min 60€
Séance de couple, d'une durée de 60 min 85€
Séance familiale, d'une durée de 1h15 min 95€
Le règlement se fait par chèque, en espèces, ou par carte bleue en fin de séance.
A votre demande, il pourra vous être remis une facture pour chacune de vos consultations, afin d'effectuer vos remboursements.
Individual consultation of 45 min 60€
Couple consultation of 60 min 85€
Family consultation of 1h 15h 95€
Payments are accepted in cash, by check or by card at the end of every consultation.
An invoice may be given to you for each consultation completed.
Seduta individuale, di una durata di 45 min 60€
Seduta di coppia, di una durata di 60 min 85€
Seduta familiare, di una durata di 1h15 min 95€
Il pagamento si effettua per assegno, carta o in contanti a fine consultazione.
Una fattura potrà esservi rilasciata su richiesta per ciascuna delle consultazioni da voi realizzate.